Arrow Fence Company
Tulsa, Oklahoma
Arrow Fence Company serves Tulsa and surrounding communities with fence design and construction for residential and commercial property owners.
Family owned since 1979, Arrow Fence Company has built a reputation based on quality, reliability and follow-through.
We know you have a choice among several good fence companies in Tulsa, and for that reason we work hard every day to continue delivering creative fence solutions for a fair price.
Some of the area's most trusted home owners and property owners have trusted Arrow Fence Company.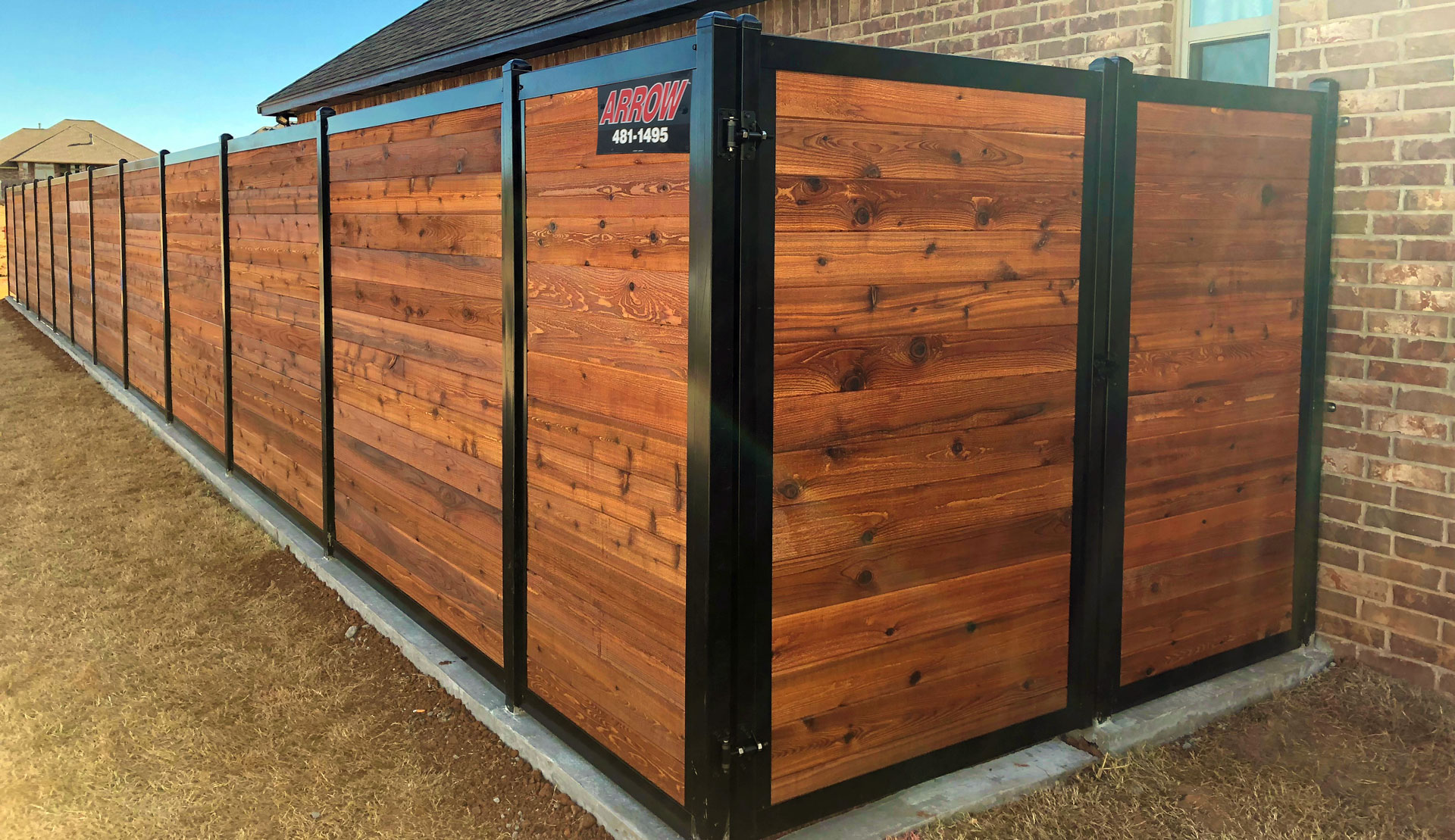 Types of Fences We Build
Below is a sampling of the types of fences we build. If you need a fence, we can build it.
Wood Privacy Fence
Metal Privacy Fence
Vinyl Privacy Fence
Bamboo Privacy Fence
Horizontal Privacy Fence
Pool Privacy Fence
Deck Privacy Fence
Industrial Privacy Fence
Pool Security Fence
Industrial Security Fence
HOA Perimeter Fence
Neighborhood Fence
Apartment Complex Fence
Chain Link Fence
Barb Wire Chain Link Fence
Sports Complex Fencing
Ornamental Iron Fence
Wrought Iron Fence
Estate Fence
Pet Fencing
Property Line Fence
Aluminum Fence
Ameristar Metal Fence
Wire Mesh Metal Fence
Warehouse Fencing
Ranch Rail Fencing
FenceTrac Privacy Fence
FenceTrac Composite
FenceTrac Ranch Rail
FenceTrac Dumpster Enclosure
FenceTrac Utility Enclosure
Power Utility Fence
Self Storage Fence
Parking Garage Fencing